SuperPro's ultimate Stinger handling package!
SuperPro's engineering team have developed a performance sway bar solution for the KIA Stinger. Both the front and rear sway bars come with two adjustment points for hard and soft settings, giving you full control over your driving experience. Our KIA Stinger sway bar kits also come complete with SuperPro bushings, mounts, grease and adjustable sway bar links.
---
This package includes, front and rear adjustable Sway Bars and Links. You will see the following improvements when installing a SuperPro sway bar kit to your KIA Stinger:
Eliminate Sway Bar link flex
Allow for neutral sway bar positioning
Maximise all positions on the adjustable Sway Bars

For sharper steering, better handling and more grip in all driving situation
Your Kia Stinger can easily be enhanced with a SuperPro adjustable sway bar. SuperPro sway bars provide sharper steering and less body roll giving you a better and safer driving experience. Our SuperPro performance sway bar range has been designed to provide track and hobbits cars with better driving characteristics, increasing the vehicles driving performance.
Fitting larger Sway Bars has two main effects, vehicle balance in terms of understeer and oversteer, and increased roll resistance. Both of these effects provide increased levels of grip for the vehicle.
This SuperPro Roll Control Sway Bar Kit will make the suspension system and tyres perform better, making the car more responsive while delivering increased grip. A SuperPro sway bar is the best dollar for dollar handling improvement you can make!
RCSTING0100KIT
24mm Front and 20mm Rear 2 Point Adjustable Sway Bar and Link Kit
RC0100FZ-24
24mm Front 2 Point Adjustable Sway Bar
RC0100RZ-20
20mm Rear 2 Point Adjustable Sway Bar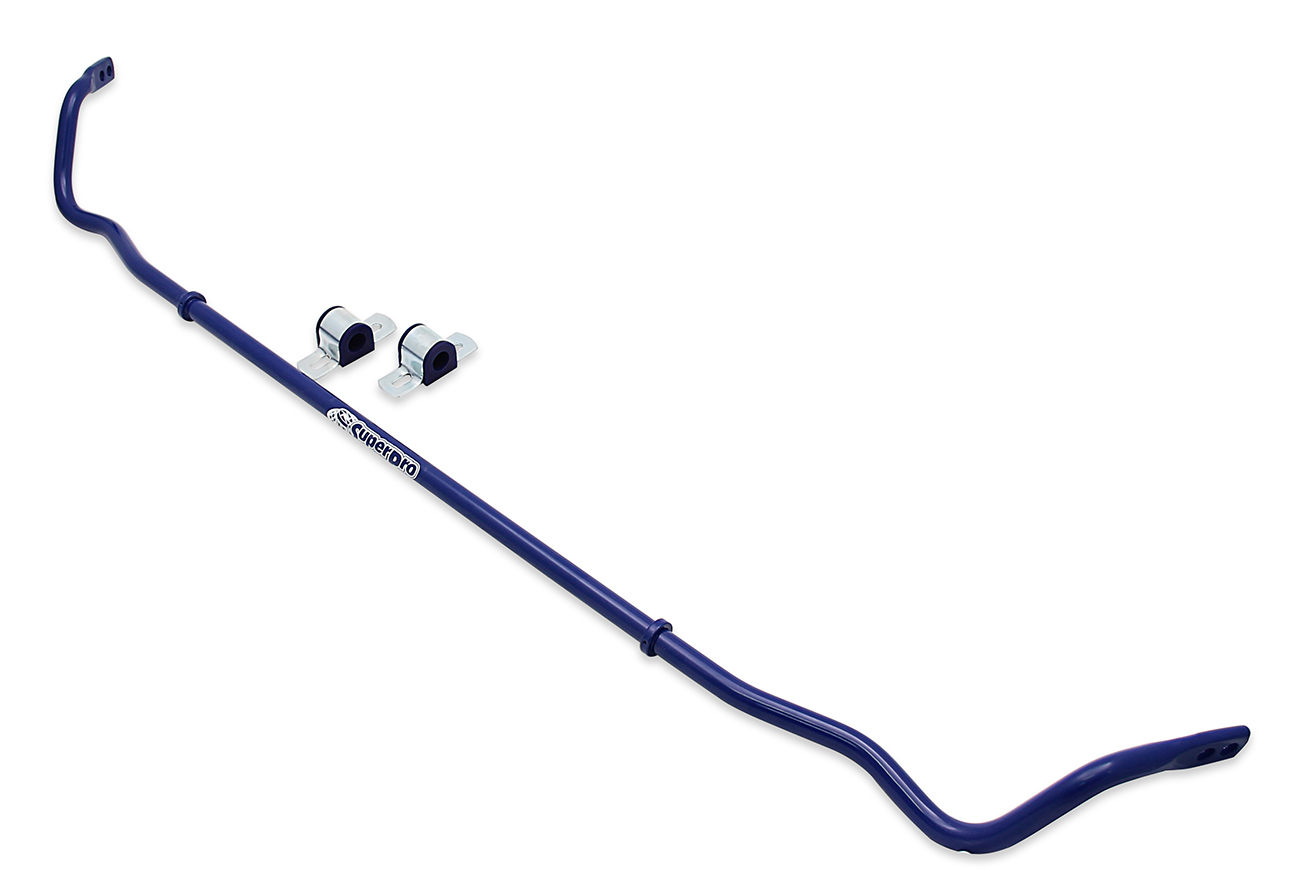 TRC12245
Front Heavy Duty Adjustable Sway Bar Link Kit
TRC1245A
Rear Heavy Duty Adjustable Sway Bar Link Kit