One to keep an eye on, here is the perfect solution and only a phone call away!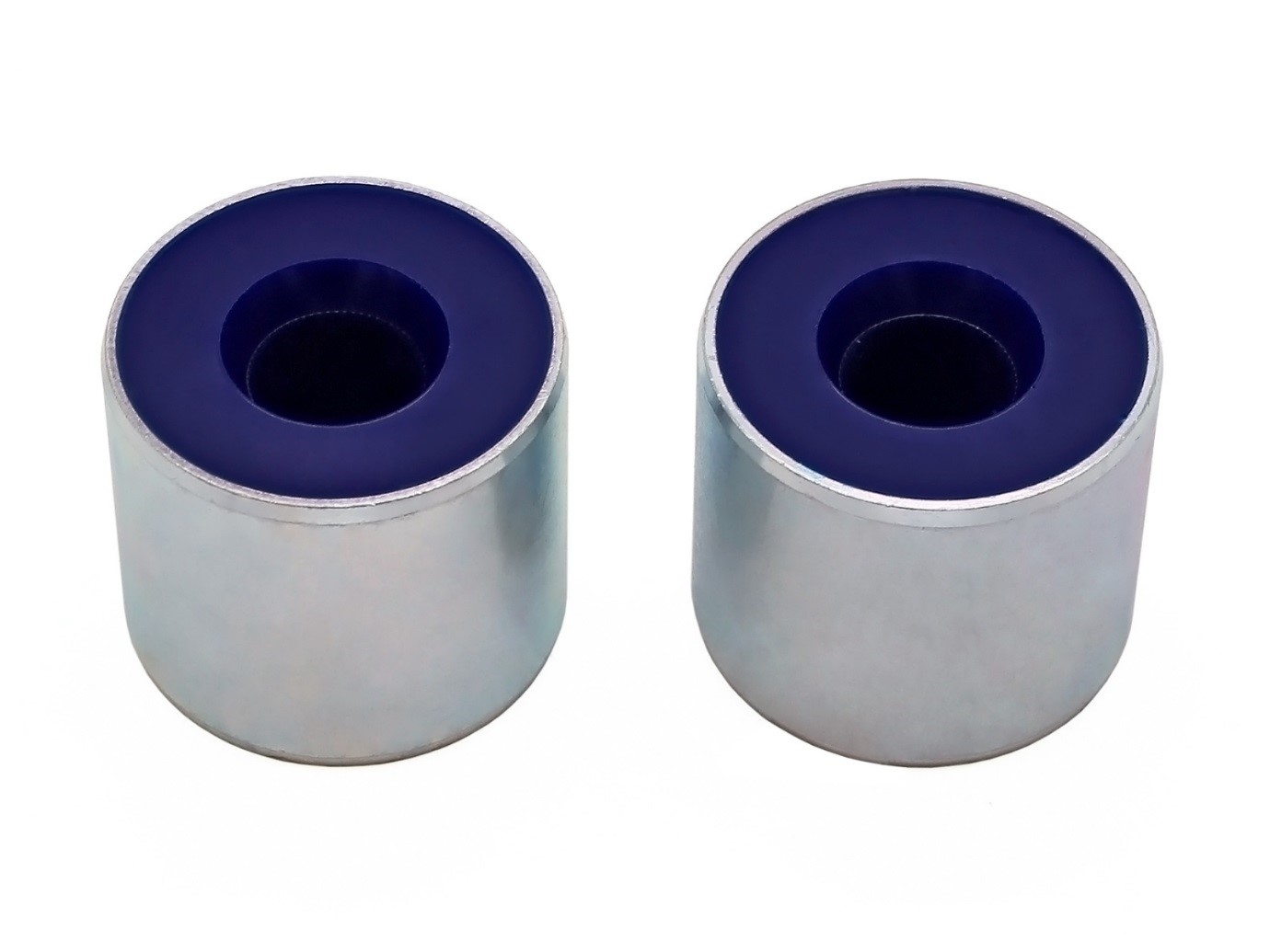 SuperPro engineers recently received service information regarding a failure of the front suspension bushing on this vehicle.
The O.E Original bushing is fluid filled for comfort however, the vehicle in Australian conditions is generally used in commercial applications on rough roads. Using our superior in house technology, time to market has been swift and we can now announce a new SuperPro part release allowing the highest users of this vehicle, fleets to have an economical repair to save down time.
As these vehicles are predominantly used as commercial vehicles carrying high loads, all this excessive movement causes handling, braking and tyre wear issues.
The O.E replacement option is only available genuine with the complete arm and is not a dealer stocked part. So what does this mean, it means the vehicle owner has to either have the vehicle off the road for a stretch or drive around with a failed part, not anymore!
The SuperPro bushing kit SPF4774K is the perfect solution, durable, cost effective and available!
"Need a solution, tell us and we will get on it"
SuperPro were able to research, develop and test their solution in a very short time frame, from enquiry to production. Parts in less than 5 months!
That's the benefit of teaming up with a local manufacturer that can be responsive to the needs of the local repair market.
Using 40 years of knowledge and computer testing along with in service testing the SuperPro solution is available using design features to minimise noise vibration and harshness while offering a lifetime warranty.
The SuperPro bushing kit is the perfect solution, durable, cost effective and available as a spare part only, not incorporated in a complete control arm as an expensive repair.