BMW E30 Suspension Upgrade and Build with SuperPro Parts.
SuperPro has a large range of quality suspension upgrades for the BMW E30, all designed to enhance performance!
SuperPro comes with a lifetime warranty
SuperPro is easy to install
SuperPro is engineered to outperform
SuperPro is designed tested and made in Australia
---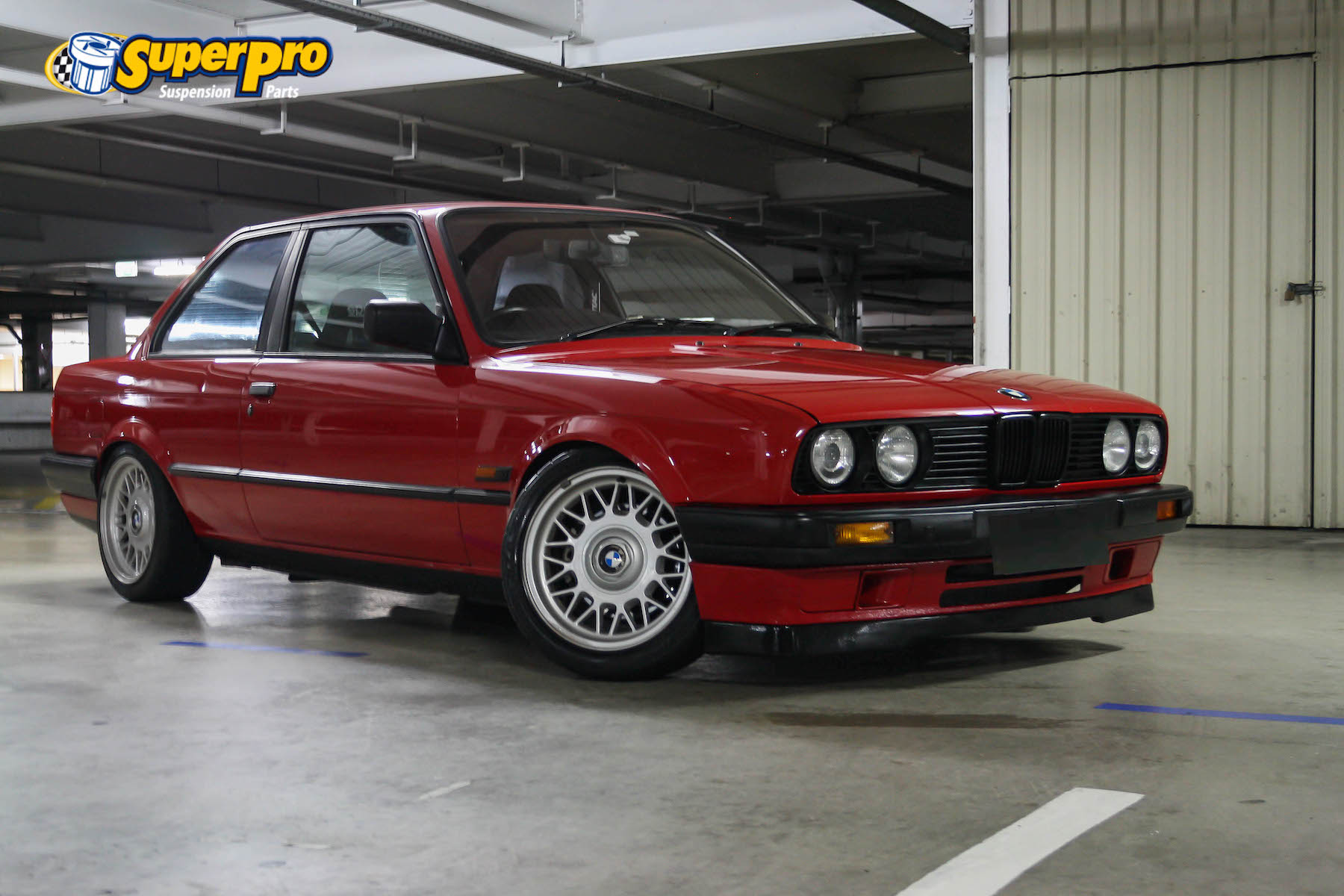 SuperPro doesn't beat around the bush when it comes to performance bushings. Take it from Kurt, an enthusiastic – and talented – car fanatic who spends his days building and installing steering components and transmission swap kits, while also completing engine conversions on BMWs.
A long-time fan of SuperPro performance parts, Kurt knew who to turn to when he wanted to dramatically improve the road handling, ride quality, and bushing durability of his self-built BMW e30.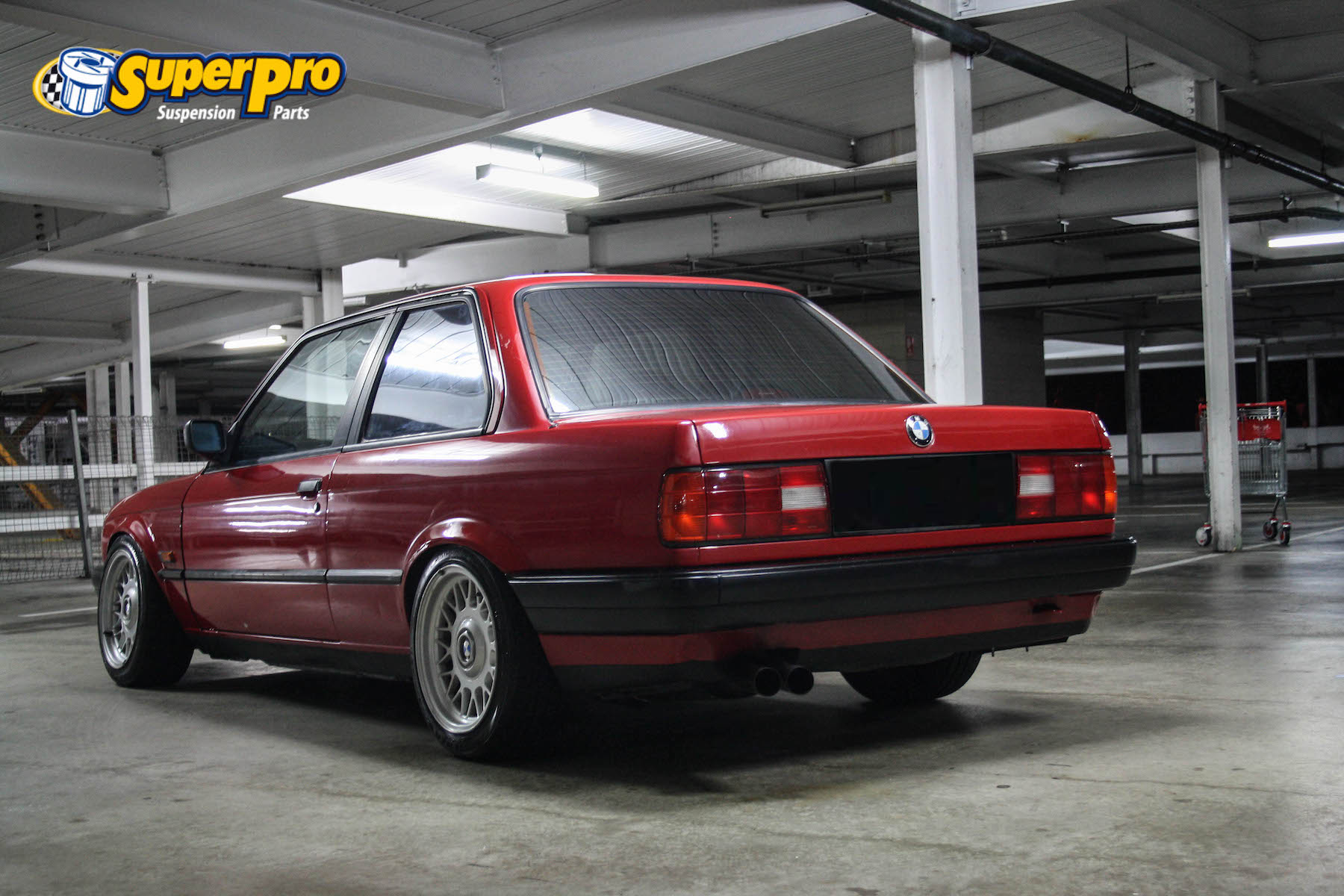 'I was looking for the perfect combination of street/track performance without breaking the bank,' Kurt tells the Sparesbox team. He loves not having to 'fork out for expensive international shipping,' plus is 'all for supporting Aussie brands!'
You may easily recognise SuperPro bushings from their blue, durable material – but do you really know the difference they could make to your ride? The trusted Australian manufacturer uses only the very best rubber and plastic components to create the specifically-designed polyurethane blend that makes the trademark SuperPro bushings.
Kurt chose SuperPro poly subframe and trailing arm bushings, a purchase not only driven by his ongoing love of all things SuperPro, but also by his requirement for a firm bushing that won't interfere with the alignment of his adjustable rear subframe. 'SuperPro poly has worked a treat with this setup,' said Kurt, explaining that 'the SuperPro poly subframe and trailing arm bushings have allowed a firm and predictable ride without the harshness associated with a performance bushing.'
The precise mechanical properties of SuperPro poly bushings render them resistant to oils and solvents, consequently offering extreme resistance to abrasion, while also providing high tear strength. This toughness was a major selling point for Kurt, who 'wanted a bushing that was sturdier than OEM rubber but not back breaking like a solid Delrin bushing' – landing him in the poly category.
Poly bushings are superior to OEM rubber bushings as they are built specifically for performance; they are therefore better suited to handle the grind of being driven hard on and off the track. Poly bushings can withstand friction from moving parts and heat from engine bays and exhausts – plus any chemical contaminants – unlike their rubber counterparts, which will wear out much more quickly and require replacement sooner.
With many of us keen for a highly-durable bushing that both performs on the track, but suits regular road driving, SuperPro poly is always at the top of the list. Kurt loves that, with SuperPro poly, he can take the BMW e30 'out for an occasional track day, roll into a Cars and Coffee, or go for a spirited mountain drive.' SuperPro poly is simply the ideal ruggedness to accommodate all these activities – and more – not restricting him to either the track or road.
If we've whetted your appetite and you need to get your hands on some SuperPro Poly Bushings for your latest project car, check out the SuperPro's Aussie stockist, Sparesbox. If you're keen to see more of Kurt's e30 – plus, other exciting projects – check out @kirks_shy_vee on Instagram.