SuperPro adjustable sway bar links. Universal fitment with superior design.
---
Our SuperPro heavy duty adjustable sway bar links are designed for easy universal fitment, to improve the handling of your vehicle. To optimise the performance not just of your sway bar, but to work in unison with all your suspension components to give you and your vehicle an accurate driving experience. SuperPro adjustable HD sway bar links have three unique applications. Designed for performance, off road driving and as a repair or upgrade solution our adjustable heavy-duty sway bar links will give your car a more precise drive in all environments. Optimising the link between your sway bar and your suspension chassis.
With universal fitment in mind our heavy-duty sway bar links can be easily adjusted with your fingers, with a single turn. This gives you and your vehicle the best fitment when installed.
SuperPro heavy duty sway bar links are engineered and design to replace OEM (Original Equipment Manufacturer) sway bar links as either a repair or upgrade solution. Engineered, tested and assembled in Brisbane, Australia. Our development team has made sure to incarnate the best design and material to give your vehicle a more precise drive. Even considering the possible uncomfortable strain your vehicle may be put under in certain unfortunate situations.
Designing a failsafe within the links, so that they break under uncomfortable stresses, at the ball joint. This will save your strut or other suspension components linked to the stresses from failure. Saving you a lot of money compared to the cost of replacing a sway bar link.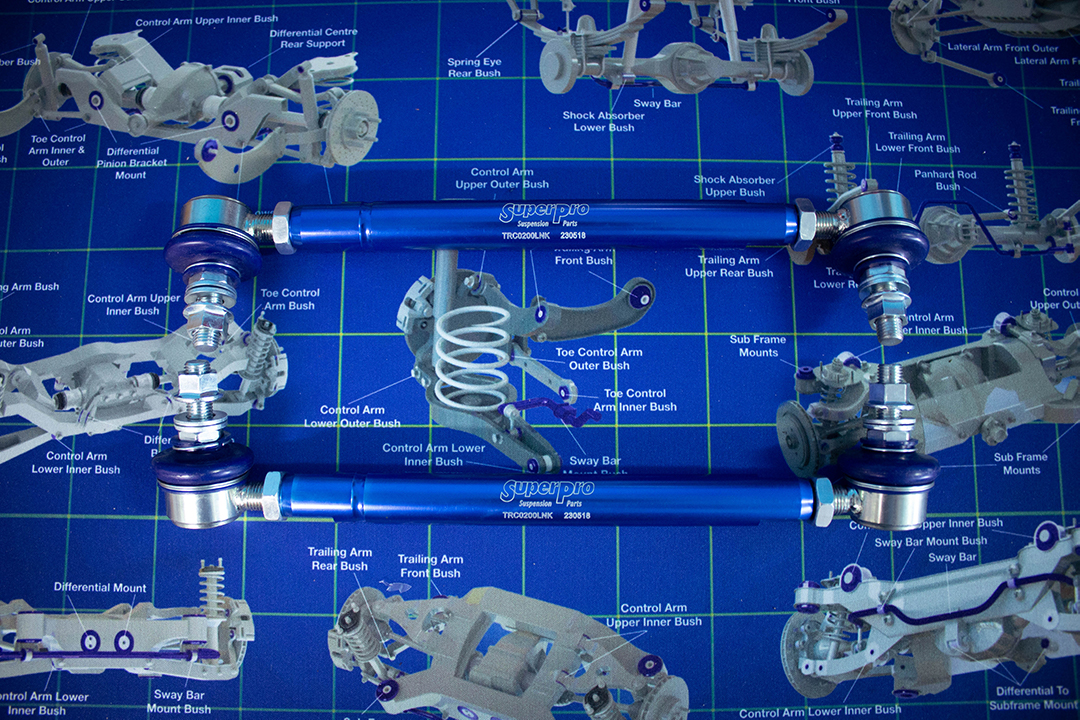 Made from a unique SuperPro strengthened alloy to allow a minimal flex when required but also stiffness for precise handling on and off road.
With the ability of adjustment from 75mm to 365mm and either a 10mm or 12mm Ball stud, there is a Sway Bar Link Kit available for all applications.
SuperPro Heavy duty Adjustable Sway bar Link Features & Benefits;
6060-T5 Alloy Link
Large Ball for low friction and long life

Spanner provision for on-car adjustment

Eliminates sway bar link flex

Allows for neutral sway bar positioning

Maximises all positions on adjustable Sway Bars

Suits lowered or raised vehicles
When you purchase a sway bar link kit they will come packaged with protective seal with bubble wrapping as disassembled components. Including detailed fitting instructions explain the fitment and assembly of the sway bar link components you will be able to install your new sway bar links with ease.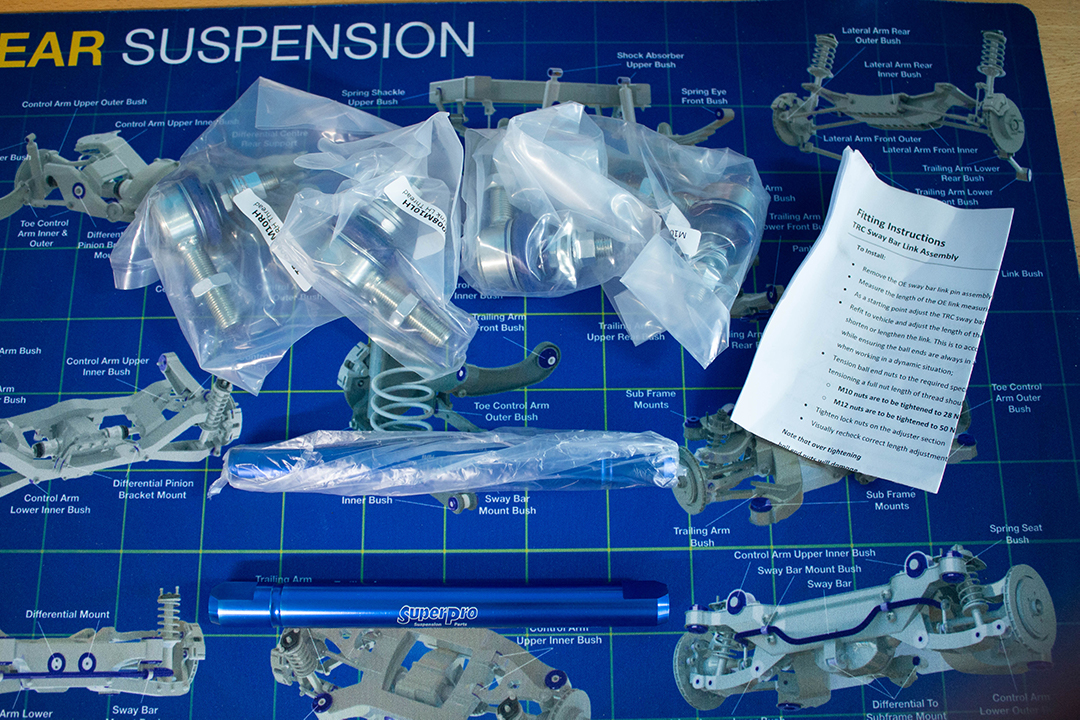 Our adjustable sway bar links are designed as a universal product fitting as of 2018, over 1000 vehicles.
For a such a low cost you can greatly improve the handling of your vehicle, giving your car a much more precise ride.