SuperPro is an innovative Australian manufacturer of automotive polyurethane suspension bushings, sway bars, control arms and other suspension components, based in Brisbane, Queensland. SuperPro products are specially formulated, made from high quality material and designed to provide suspension solutions. Such as better stability, handling and control in both on and off-road applications.
Largest range of polyurethane suspension bushings
Large Range of Proprietary Features Unique only to SuperPro
Large Range of Complete Control Arms, Sway Bars and Tools
Both Repair and Upgrade solutions available for 4WDS, Performance and Passenge rvehicles.
Designed, engineered and manufactured in Australia
Lifetime Warranty*
SuperPro Suspension is a sub brand of Fulcrum Suspensions which was founded in 1976. SuperPro is globally renowned as one of the best aftermarket suspension manufacturers.
Our motto is application engineering, designing products to provide an alignment solution, giving our customers a lifetime of value.
SuperPro internally designs, tests and manufactures bushings, control arms, sway bars and much more at our Australian facilities. This results in products suited for all markets and global applications. Designed and developed to maintain both the highest quality and reliability of supply.
With over 40 years of experience in suspension and chassis system design, working in some of the toughest environments. SuperPro suspension products are uniquely equipped to handle all driving conditions. SuperPro is a member of a group of products and services that involve service workshops, wheel alignment specialists and wholesale distribution centres for a variety of suspension products. The company is focused on quality, service and innovation and has an enviable reputation in its core markets.
We distribute globally to over 40 countries, including dedicated warehousing in Australia, USA & UK.
In Australia, our range is widely distributed and available through most leading wholesalers and retail outlets. These include Fulcrum Suspensions, Burson Auto Parts, SuperCheap Auto, Autobarn, Autopro, Repco, Autoline, Sparesbox and many other independent mechanical dealers. SuperPro is the preferred choice for many suspension and chassis service specialists, with one of the largest distribution networks in the world.
---
Polyurethane: The base of SuperPro
Polyurethane is an elastomer base material, and is a class of Thermosetting synthetic polymer that involves the reaction of various types of isocyanate resin with curing agents, to give an extremely durable material with the best features of rubber and plastic. SuperPro is unique as it is the only polyurethane product range fully backed by a professional research and development program based on many years of hands on experience in the suspension industry. The SuperPro brand of Polyurethane has received an excellent reputation in recent years for its consistent quality and extensive range. SuperPro is not only an accepted product in Australia, but now has acceptance and is being exported to an international market.
---
The SuperPro Product Range
SuperPro's extensive product range is supported by a full time, dedicated R & D Team. This results in products suited for all markets and global applications, yet still designed and developed in Australia for maintaining the highest quality and reliability of supply. Superpro has deep experience in
Suspension Bushings
Sway Bar Kits
Complete Control Arm Kits
Repair & Replacement Parts
Performance Suspension
4WD Suspension
Universal Products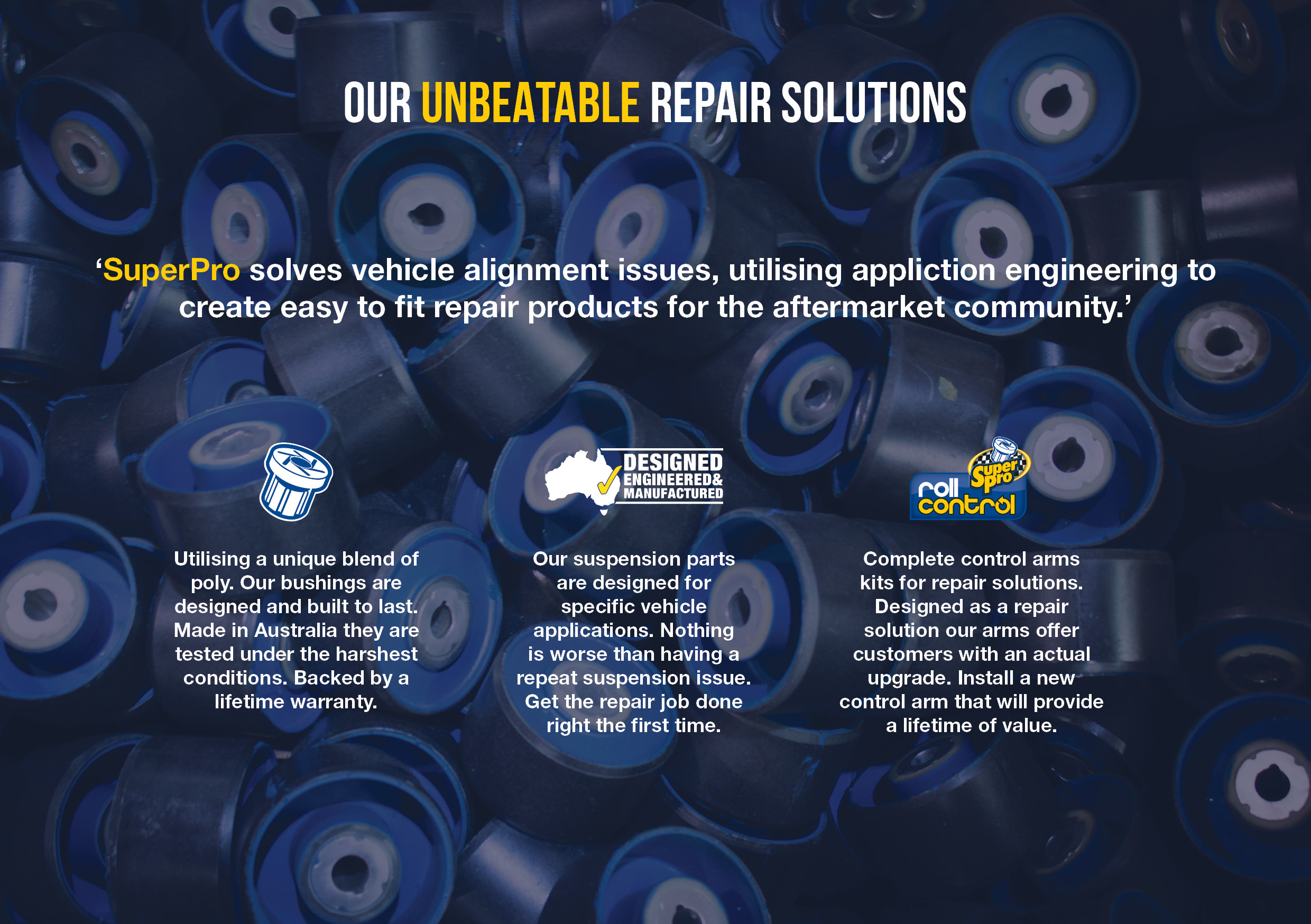 ---
SuperPro: A Global Reach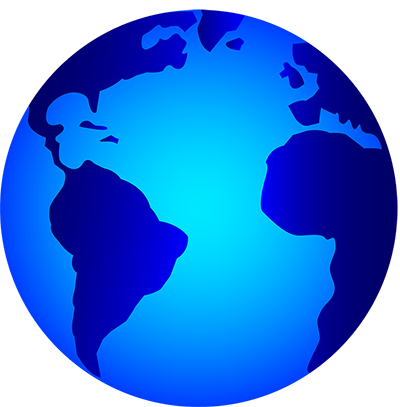 We have global vehicle application coverage including poly bushing and suspension parts. Though the range is generally uniformly supported, some distributors work in specialised areas like 4x4, performance, industrial and commercial. SuperPro is currently available in all the major world markets and has dedicated representation in Europe, UK and North America. Active SuperPro representatives can be found in:
Africa
Asia
Australia
Europe
Middle East
New Zealand
North America
United Kingdom