---
We have manufactured polyurethane bushings and suspension parts since 1983

Originally part of the Fulcrum Suspensions group; over 40 years history & experience in automotive suspension

Experience that has led to growth in exports and sales to worldwide OEM and Tier-1 suppliers
History is not a static view of the past. It is the bedrock for experience, wisdom, and the springboard for innovation. SuperPro harnesses product wisdom experience and rich development to improve the quality of every product and process we provide.
In 1983, Graham Scudamore-Smith and founding company Fulcrum Suspensions, embarked on the process of combining cast polyurethane with the manufacture of their very own bushes. Initially used on two wheel drive cars, by 1985 after ongoing problems with wear and tear with leaf spring bushes on 40 and 45 Series Landcruisers, the company started to design and produce Suspension bushes for the emerging 4x4 market.
Below illustrates the colourful timeline of industry-first developmental milestones that has driven real-world results and incidentally garnered a reputation for leadership in global automotive polyurethane manufacturing.
Since 1970, the innovative progression of SuperPro has produced the following improvements:
Bullet Grooves Allowing for variances in control arms or spring eyes
Double-Helix Grooves Used inside the bush and outside surface of the crush tube. Especially suitable for greaseable shackles
Self-Lubrication Extends bush durability, excludes contaminants and assists polyurethane flow into grooves
Voiding Allows polyurethane to be displaced into grooves under load, reducing NVH (Noise, Vibration, Harshness)
Knurling Reduced surface area ensures unrestricted pivoting of control arms
Caster off set Bushings Provide caster correction in non-adjustable suspensions
Tangential Grease Grooves Allows grooves to store grease; reducing friction between shackle bush heads and shackle plates, which reduces noise
Extreme Factor Extra offset castor correction bushings for extreme-lift 4WD applications
Superior Raw Material New advanced technology in polyurethanes
Turbo Style Voiding A high performance bushing to reduce engine movement & minimise transmission of high frequency vibrations by use of a unique turbo pattern
---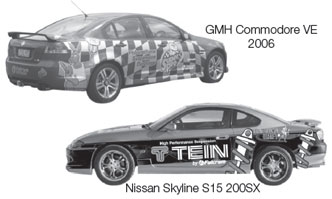 Other key milestones include over 30 years of exporting experience to the harshest environments in the world, which has established a strong European and North American distribution presence since 1999.
SuperPro Today
SuperPro embraces this rich history of innovation and experience in providing solutions and choice that differs and exceedse original equipment or stock components, SuperPro's strong technological capabilities give it the power to give the power of choice back to the individual.